One of our favourite place for dinner in Penang... Chai Leng Park... Where they have this long long hawker street at night...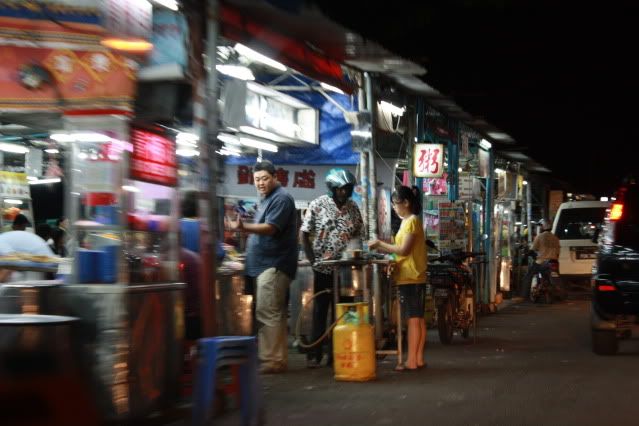 And my dad's favourite stall? The leng chee kang stall with jawa mee and claypot chicken rice available beside it...
Still remember my last post about
leng chee kang in Pandamaran Port Klang
? Well... nothing can beat this Penang one... Their ingredient used is mostly different... I like the Penang one coz it comes with atap chee (palm fruit, one of Phua Chu Kang's favourite!), a cute bird egg, sweet potatoes, longan etc... simply the best!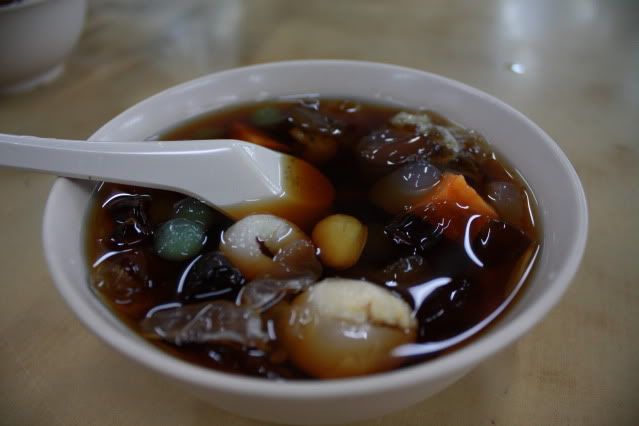 While the jawa mee not to say the best... but its always better than Klang food la... Klang valley's hawker just sucks =.=
There's a stall of fried chicken... Tip Top Fried Chicken that is quite famous locally... Tasty and wont make u feel yicky like the oily KFC...
I had one piece of it :D Anyway, there's a fried chicken restaurant that is very good in Pandamaran Port Klang... Mayb can intro u guyz in future...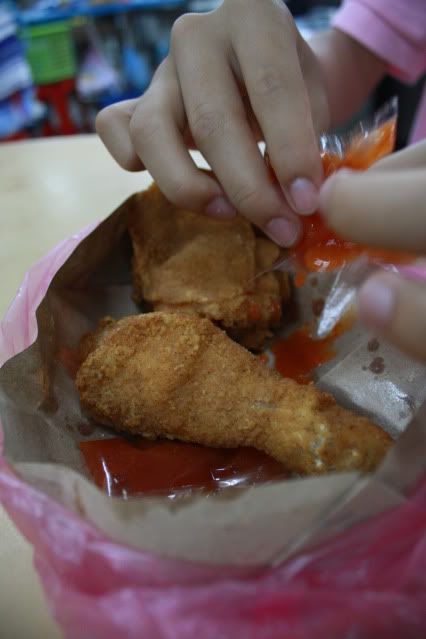 Penang food are just irresistable~