I always enjoyed the comics of
xkcd.com
...

And i saw this entry and felt nothing very special bout it... Until recently, i came across a
site
with a tool tat actually calculate how many playpen balls would it take to fill ur apartment inspired by this entry (it even has this embedded on the page). It also calculate ur expecting cost to fill ur apartment... oh god... I wonder how many ppl did really do tat...
Since xkcd's comic is so so influential... People seems like so love their crazy ideas and went running with it... I guess they hav to be careful on wat they publish... Imagine this~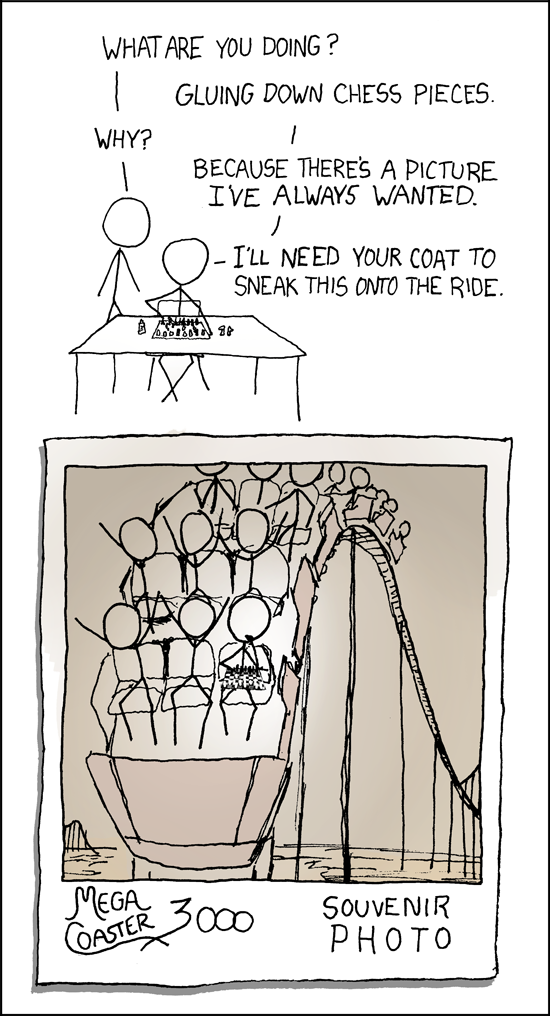 UPDATE:
(Thx
Khairir
)
Shots of chesscoaster
inspired by this =.= .... Check it out!
Come n think about it... I'll like to hav one of that shot too! Mayb next trip to Genting eh? Hehehehe...